Previously posted on
Diet.com
Here's more exciting evidence supporting my work, about striving to be fit and healthy regardless of size. Ideal weight is naturally achieved by combining your genes with a healthy lifestyle.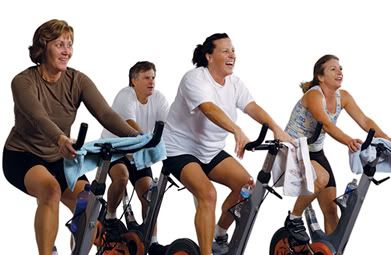 These
studies
lend support to a previous body of research, finding that people can be fit and fat.
One study examined data from over 43,000 Americans from the Aerobics Centre Longitudinal Study between 1979 and 2003. Health was correlated to fitness more than weight. Obese individuals were metabolically healthy and fit from getting more exercise. Being overweight did not have to pose an added health risk.
The study showed that healthy obese people have the same overall prognosis as those in a normal weight range, with a lower BMI!
Another study, with 64,000 patients in Sweden, examined obesity and death rates from acute coronary syndromes.
The study found that for obese coronary patients with a BMI of less than 40, losing weight is always bad! Underweight heart patients had double the risk of dying than those of normal weight. Overweight and obese patients carried the lowest risk. Who'dathunkit???
Well, this might sound familiar. Why? Because my last post described a huge diabetes study, finding that normal weight diabetics were twice as likely to die than overweight or obese diabetics!
How can this be? We have been programed to believe that thin is healthy and fat is disgusting. But current research is in line with population studies around the world finding that overweight people tend to live the longest.
Funny, how research can't compete with deep seated prejudice against fat, and profitable fad diets.
Let's not do to ourselves, what our culture has done to us. Never put your body down. Do not participate in fat conversations! Just try to live a moderately healthy lifestyle, and move on
!